This is one of my most intimate stories in the kingdom of animals. A genuinely personal, deeply touching experience that happened to me at the end of January 2015, as I was driving though the mountains in Sfakia, Southwest Crete.
It was not the first time that I did the ultimate winding road between Kapsodasos and Kallikratis driving all the way up from sea level to 800 meter high, passing through the 27 hairpin turns on this narrow route of about 12 kilometers. And it is also fairly common that I meet with sheep or goats since they are freely grazing around the bushes of the steep rocky area.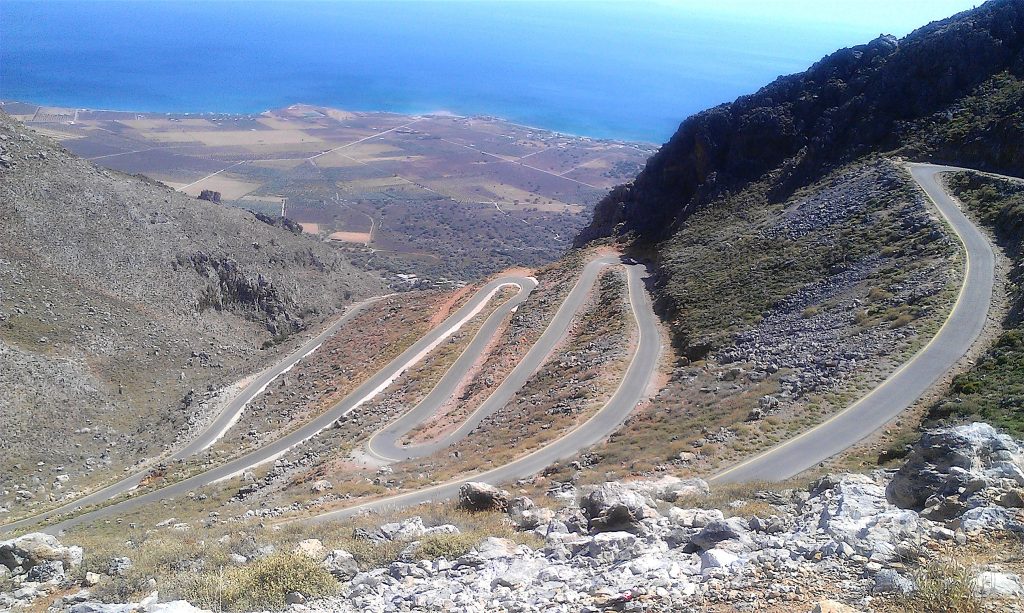 This time, however, as I ascended the mountains and had a last look on the magnificent view of Frangocastello and the Libyan Sea, I decided to stop and get off the car. I wanted to enjoy the silence with the feeling of reaching the sky as the splendid rays of sun were playing hide-and-seek with the mystical move of the clouds and created some dramatic effects on no man's land.
I had very little time for solitude as in just a couple of minutes a horde of wild mountain goats arrived there too. They slowed down and stared at me. We were actually staring at each other. Some of them had pretty imposing appearance thanks to their body size, horn shape and penetrating glance. Minutes passed by and I was just watching them carefully taking a couple of pictures.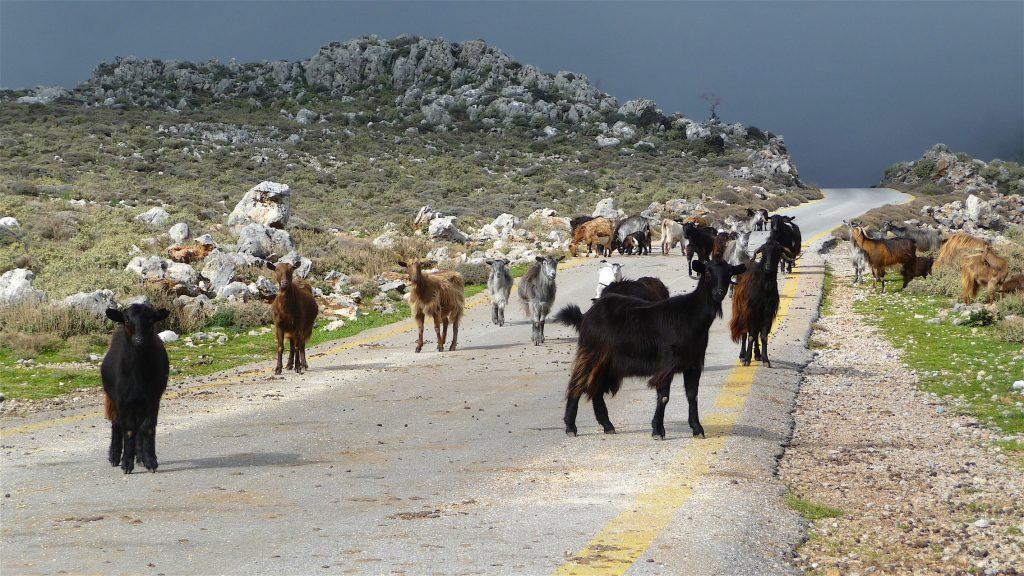 I felt very honoured being in their precious company and even more as I noticed that they started to get used to my presence and continued their daily life with all sorts of activities. It was truly amazing and I slowly became more confident too. I started to feel like a National Geographic photographer who had the privilege to breath together with this special community. I attended their family life, could see their relations to each other, baby goats breastfeeding in the pasture, and also attest their fights.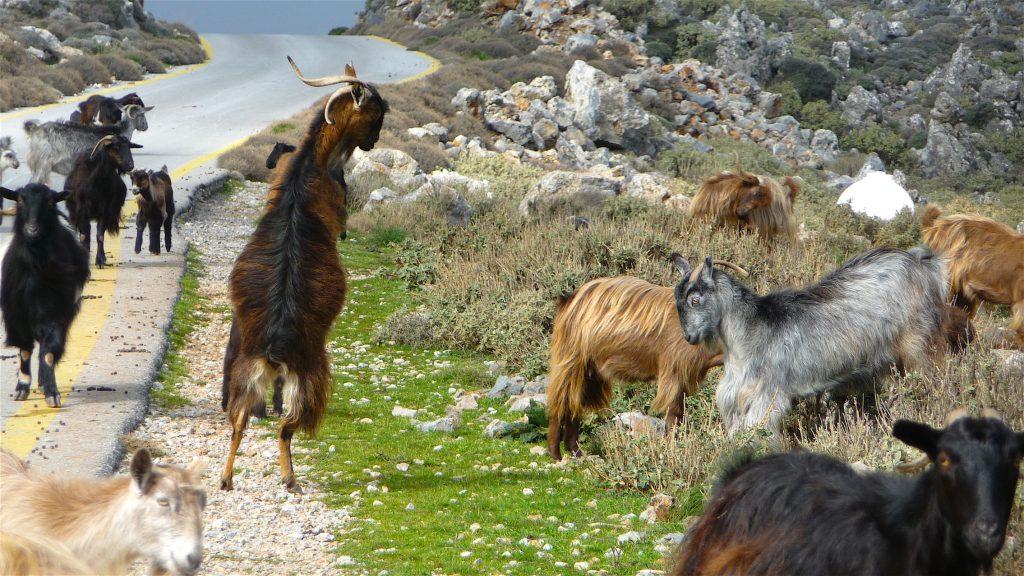 I was tempted to spend the day with them, however, it was a bit cold due to the wind and also I started to be hungry so decided to say good-bye to my goats and their magnificent mountain retreat. I sat in the car and began to drive very slowly both as it was hard to leave and I also wanted to cause the less disturbance to the peaceful colony.
I hardly made a few meters when I realised I had been hearing some funny noise for quite a while. As I looked left out of my open window the source of despair became apparent: a young goat got stuck under a rock! The rock was covering her rear legs and a substantial part of the lower body. I was shocked and did not know what to do first. Standing there though I immediately felt I am on a mission. It may be that goats are dying of all sorts of accidents every day, but since I am witnessing this poor being, HERE and NOW, I felt I must do something to help her out the situation. The rock, almost the size of the goat's body, looked very heavy to me. I may have a great fortitude, but I am not famous for my physical strength at all. I gave some water to the animal who was first scared, but then very much in need, carefully sipped from the palm of my hand. The road is off the beaten tourist track and anyway, now in winter-time days can pass without even one local villager driving through the area. The rare occasion happened and a small van soon drove by, however the man did not seem to understand what I wanted, or maybe simply did not care. I was desperate.
There must be a reason that I happen to be here and I happen to notice that suffering animal. I cannot just leave it to her fate. So I decided to gather all my strengths and give it a try. My first trial failed, so did the second. It felt absolutely impossible to move that rock. But I just couldn't give up. My will and desire to help was so strong that my brain should have sent a mandatory command to my muscles and in a miraculous way I somehow managed a maneuver and all of a sudden the animal's body was free from the massive weight. Hurray! The goat was shivering and couldn't move. I offered her more water that she gladly took in. Not knowing what sort of damage the rock might have caused inside the body I was afraid to move it, however, following my intuition I held it in a way that she could be assisted by my hands to raise naturally transferring my dynamics into her movements. This worked out and although she was weak standing first, but slowly regaining her stamina from her newly-born freedom started to walk away unhurriedly. After a few meters she posed and looked back to me thankfully, and I felt joy and gratitude and waved her good-bye with my best wishes to heal and continue life.
What to say. These series of events as evolved were so touching. And after all, who would be surprised if I added that interestingly enough, this adventure had just preceded the Year of The Goat which – according to the Chinese calendar – started just a few days after that.
Just like in the human world, within a horde of wild goats you'll find so many beautiful characters and each of them has their own individual features. Below some portraits from the colourful mountain goat community.