ESSENTIAL REFLECTIONS DISCOVERY SETS
Artisan-distilled hydrosols
Hydrosols, hydrolats or aromatic waters are very gentle water-based solutions, created through the process of distillation and has been used throughout history. Ildiko's distillations of Cretan aromatic plants are carried out with a traditional copper still, in small batches within a slow and artisanal setup.
Each and every distillation is a new journey, a contemplation, an experiment and exploration finding bridges between the Spirit of Plant Kingdom and the Soul of our Human Nature. Ildiko's artisan hydrosols are to be experienced and enjoyed, as well as here to assist you keep learning about genuine authentic medicinal aromatics.
Distillation is a journey, and so are hydrosols!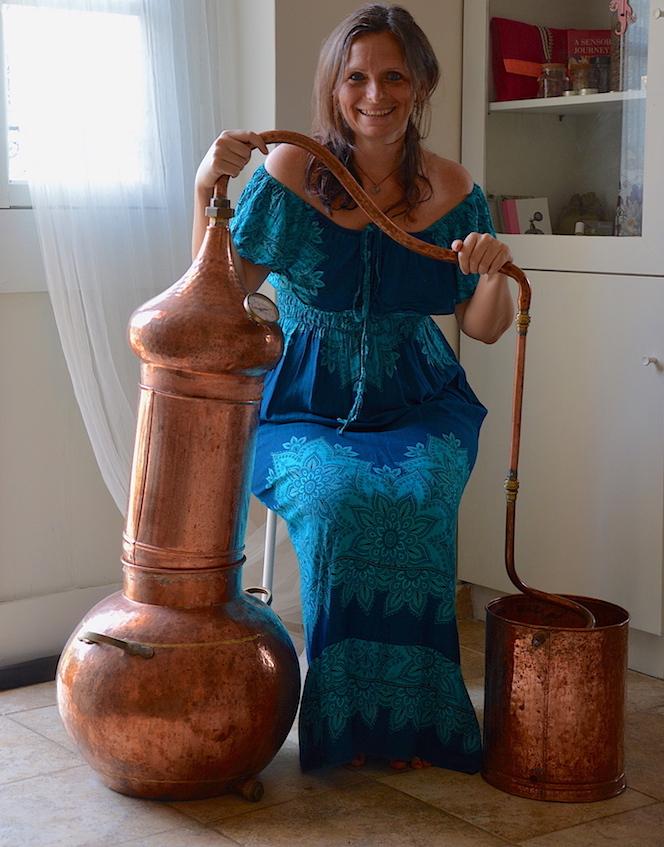 TRUE AROMATICS START WITH REAL PLANTS
Essential Reflections Discovery pack
If you are like us, and would like to brighten up your days with various Plant aromatics along with your mood, needs or aromatherapy blending and applications, we invite you to create your own aromatic hydrosol kit from our artisan distillations. You may select a collection of 30 ml, 50 ml or 100 bottles of various kinds.
We thank you for honouring the Plants and our aromatic co-creations!
Our ethics, education & scented stories are transparent and available on our website and many of our aromatic adventures can be enjoyed here in our Aromatic Journal, of followed on our Instagram or Facebook accounts.
Please scroll down to see what we may have available this season. However, please note that all hydrosols, occasionally some essential oils, and other plant formulations are subject to availability.
Distillation is a journey for us, and we invite you to journey with us through our precious hydrosols!
ARTISAN.
SMALL BATCH.
MAGIC.
Simply and profoundly, the alchemical mist as a scented messenger makes an immediate effect for our feel-good and well-being. However, we can enjoy using the benefits of aromatic waters in various ways for our Space, Body, Mind & Soul. So far, I have distilled over 40 different plants (and still counting…). What is currently available is shown below. Just pick yours from this list and send in your inquiry!
We believe in freedom and personal choices. We invite you to create your own aromatic kit by selecting from the hydrosols we currently have available. Please understand that due to our small-scale educative distillations, we only have a relatively small amount of these lovely aromatic waters at a time. We do our best to distill by the season and be able to share with those who appreciate these individual creations.
Kindly use this list as a reference, choose the hydrosols you wish to experience, and the preferred size with any messages to add below. We will get back to you to confirm the availability and prices.
THANK YOU FOR YOUR INTEREST IN OUR WORK AND RESPECT FOR OUR ARTISAN HYDROSOLS!
DISCOVER YOURSELF
WITH AROMATIC PLANTS