ALCHEMIST
AROMATHERAPIST
ARTISAN DISTILLER
TRANSFORMATIVE TEACHER
I am an Alchemist.
Medicine woman, intuitive healer and creative catalyst who works with Plants and People, and matters of our Universe. I am here to inspire, enlighten and guide others through the expression of the Heart.
My mission is to promote a deeper understanding of sustainable holistic practices with transparency and authenticity in one's personal life and work ethos while serving the evolution, healing and awakening of human beings. 
10 years ago I bought a one-way ticket, and with two packed suitcases, I moved from my continental homeland of urban Hungary to the remote rural aromatic island of the Mediterranean. I did find myself on Crete. And this is where I did find MYSELF! I had quite a bit of experience in life behind me. A successful business career, a bunch of certificates in alternative therapeutic modalities, and related to these were both 'cause and effect': the experience of being healed from endometriosis. I was dedicated to be a way-shower and help others.
At the time, I had already 20 years of acquaintance with aromatherapy, but I felt I have so much more to learn. So off I went, to the fields, learning by observing plants, habitat, cycles, growing, harvesting, distilling, medicine making. Capturing their essences, and blending that into my work, literally and metaphorically.
What can you learn from the Plants? You get an insight of authentic approach and humble practices for better connection and appreciation of nature and all life. You get a deeper understanding of truly natural aromatherapy products and applications. You receive a 'subscription' to healing and wellbeing, and you experience awakening as a human being.
For further background insights please scroll down.
Aromatic Adventures on the JOURNAL
Ildiko is passionate about sharing her inspiring personal stories from behind the mountains of Crete island, while being on the road, collecting, distilling, making herbal preparations, blending botanical perfume and more. She offers her insights of authentic approach and humble practices for better understanding and appreciation of nature, herbal remedies and awareness of trustworthy natural applications in our self-development and everyday life practices.
Ildiko Berecz has 30 years of experience with aromatherapy, starting with home use for tranquility and well-being, continued by a life-changing personal experience of healing from endometriosis the natural way. This made her change career and follow the call on the aromatic path, enroll in formal aromatherapy studies, as well as move countries from Hungary to Greece. Trained and certified in several branches of the art and science of healing therapies, Ildiko had also become a Hawaiian bodyworker, and developed her own style of bespoke empowering treatments – 'Essential Sessions' – combining aroma coaching, teaching and massage. In the past 10 years Ildiko has been doing field research on Crete, foraging and cultivating aromatic and medicinal plants. Her artisan distillations became a guiding tool on the path less travelled, and a framework of her alchemical teaching platform.
Ildiko's plant alchemy work inspires and empowers people all around the world, and her workshops, field trips, aromatic mentoring are offered on Crete and online. In her home country, Hungary, she lectured at the Budapest DROPS International Aromatherapy Conference, and this year she will also be a speaker at Aromatica Australia. Besides, Ildiko is an international educator at The School for Aromatic Studies, and an IPF Certified Natural Perfumer at International Perfume Foundation.
Ildiko's aromatic essays and articles are regularly published in Aromatika Magazine where she has been a contributing writer in the past 8 years, and where she also served as an editor for a year. Ildiko delivers her field reports, wisdom and musings online, and her aromatic adventures have also been published by other professional journals such as Aromatherapy Today.
With a wide angle field of view towards medicinal plants, healing and raising consciousness Ildiko has been prolific offering guidance and plant inspirations since 2013 on several platforms including social media and her online journal Essential Reflections. Ildiko's fascinating aromatic essays, book reviews and curating articles are regularly published in Aromatika Magazine where she has been a contributing writer for almost a decade, editor for a year's term and also sparked to give birth to the highly successful Perfume Special Edition. Her articles got published by other professional institutions such as The School of Aromatic Studies in the US and Aromatherapy Today in Australia. Ildiko continues to accept invitations to contribute her knowledge in experience-based integrated aromatherapy education worldwide.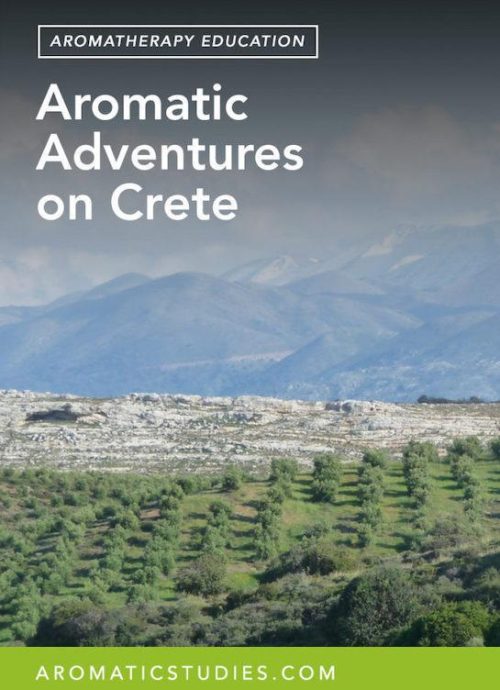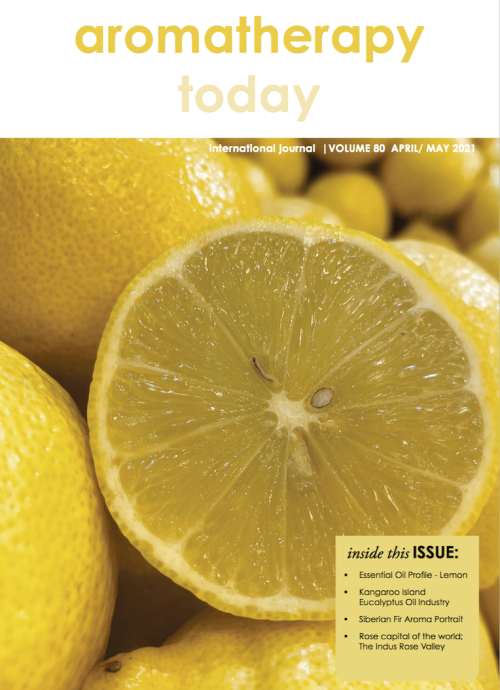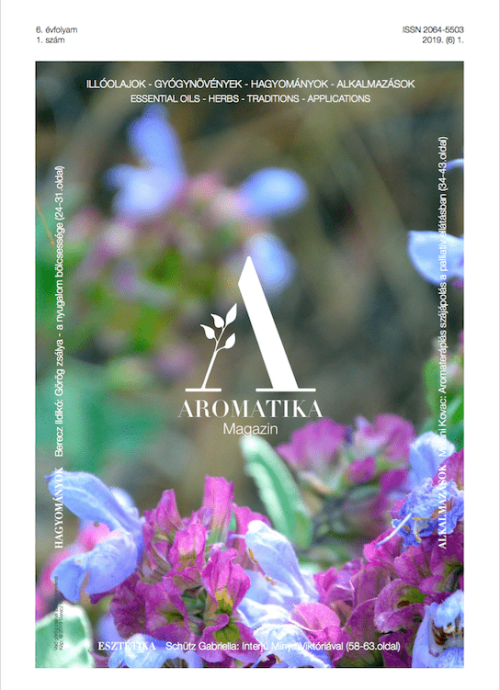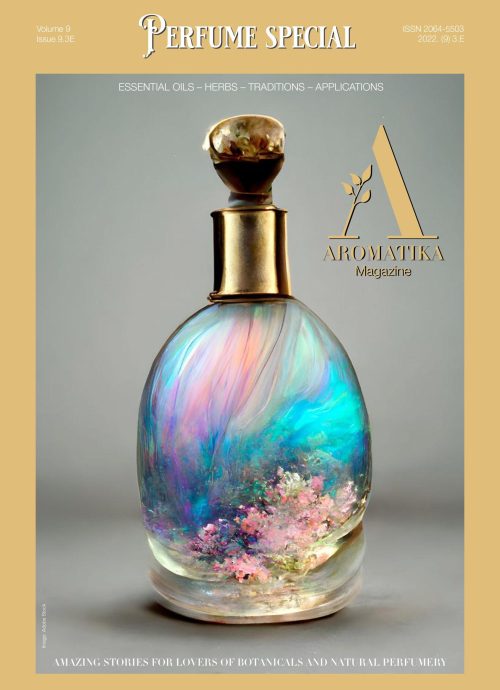 Amongst over 35 excellent aromatic and herbal practitioners and teachers from around the globe, Ildiko was a guest speaker at The Aroma Summit 2023 themed 'Aromatherapy Around the World'. Her passionate talk 'Aromatic Journeys on Crete – New Ways of Teaching and Learning Aromatherapy!' has been a great success and inspiration to many. VIP ALL-Access Passes are available to get all the summit speaker talk video recordings, plus many amazing bonus materials.
DISCOVER YOURSELF
WITH AROMATIC PLANTS