RE-CONNECT THROUGH NATURE AND YOUR TRUE SELF
Embody authentic practices in transformative experiences and co-creation with aromatic and medicinal plants
Aromatic journeys through
Personal Alchemy
cultivating our relationship with Nature
and creating Plant Medicine
My name is Ildiko Berecz.
As an Alchemist and Transformative Teacher I offer guidance, coaching and mentoring through the plant world. My life and work is an exciting blend of a holistic therapist, plant communicator, Earth steward, aromatic grower, forager, herbalist, artisan distiller and clinical aromatherapist - dissolved in various gratifying components.
Hydrosols of Aromatic and Medicinal Plants from my Artisan Distillations on Crete
"With each and every batch I am also distilling myself, fine-tuning my senses, expanding my awareness, and nonetheless, serving better in my role as a Plant Alchemist to offer the outcome and aromatic experiences to the wider world."
Come and join one of my 'Distill Your True Self' study programs, and take with you the incredible transformative experiences and one of my Essential Reflections Discovery packs. The small batch artisan hydrosols are produced with passion and knowledge on Crete island with the intention to tell many aromatic stories and transform lives. 
INSPIRING AROMATIC STORIES
May your dreams come true Why was I surprised not only finding Damask roses that grow wild on Crete, but also supremely cultivated on the
Read More »
JOURNEY is a blend of passion reflecting a personal aromatic journey through the Mediterranean landscape of Crete island. As with any personal journeys, reading the
Read More »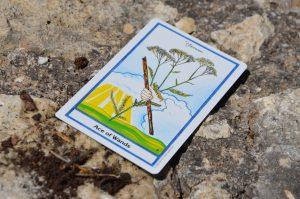 With legions of feather-like leaves and coherent clusters of small flowers which are somewhat reminiscent of the phenomenally organised nature of bees and their hives,
Read More »
ATTRACTED TO AROMATIC PLANTS?
Join our transformative aromatic journeys on Crete
Our fragrant hands-on programs
Ildiko hosts transformative co-creative study programs on Crete island in Greece, surrounded by her beloved aromatic and medicinal plants. Opportunities for free-spirited explorations, our programs range from day-classes to special retreats, a combination of discovery field-trips and a series of aromatic activities where we create all this space, time, dedication and support bringing you into a truly empowering and inspiring botanical experience.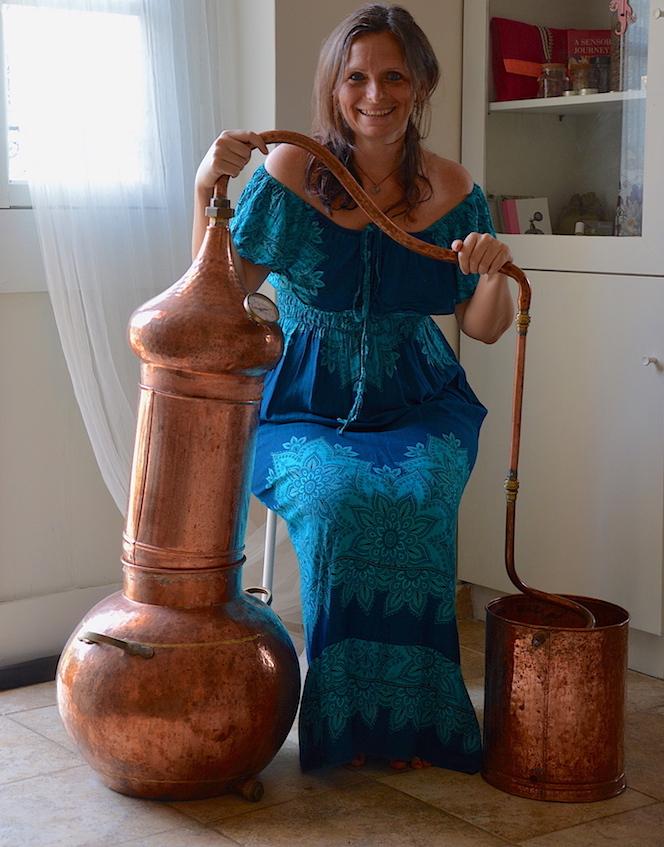 LIFE-CHANGING AROMATIC WEEK ON CRETE
Is it beyond your dreams?
Let it come true!
Discover the extraordinary world of essential oils and aromatherapy at Aromatica Australia conference, where Ildiko will be a speaker with other leading experts from around the globe. Join us virtually to explore the latest research, distillation techniques, sustainability practices, and practical applications in the industry. Reserve your place for the live Aromatica Australia event on November 10-12, 2023 or get access to the recordings!
FIND WISDOM IN
CONNECTING WITH BEAUTY
Aromatic Adventures on the JOURNAL
Ildiko is passionate about sharing her inspiring personal stories from behind the mountains of Crete island, while being on the road, collecting, distilling, making herbal preparations, blending botanical perfume and more. She offers her insights of authentic approach and humble practices for better understanding and appreciation of nature, herbal remedies and awareness of trustworthy natural applications in our self-development and everyday life practices.
NATURE CONNECTS US.
WITH OURSELVES AND WITH EACH OTHER.
Subscribe to Essential Reflections and receive Ildiko's occasional news!
Get notified of learning, co-creating and retreat opportunities, free resources & seasonal news.
We respect your privacy.