Authentic practices, transformative experiences, co-creation with aromatic and medicinal plants.
My name is Ildiko Berecz. I am an Alchemist.
As a Transformative Teacher I offer guidance, coaching and mentoring through my personal essentials as a Clinical Aromatherapist, Plant Communicator, Earth Steward, Aromatic Forager, Plant Grower, and Artisan Distiller.

Our Essential Reflections hydrosol Discovery packs are to tell many aromatic stories and transform lives. You may be part of the story by joining us for one of our 'Distill Your True Self' transformative experiences. In any case, we hope you find yourself spending a highly inspiring time on our website. Whenever you feel the call, just get in touch to learn more and discuss further about our current offerings and bespoke programs.
Our Aromatic Alchemy Days and retreats on Crete continue to offer learning and growing space, co-creative personal explorations, and opportunities to follow your own calling!
Hydrosols of Aromatic and Medicinal Plants from our Artisan Distillations on Crete
"With each and every batch I am also distilling myself, fine-tuning my senses, expanding my awareness, and nonetheless, serving better in my role as a Plant Alchemist to offer the outcome and aromatic experiences to the wider world."
AROMATIC ADVENTURES ON OUR JOURNAL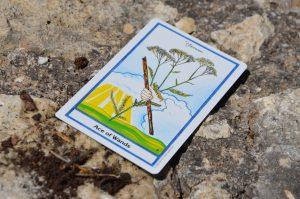 With legions of feather-like leaves and coherent clusters of small flowers which are somewhat reminiscent of the phenomenally organised nature of bees and their hives,
Read More »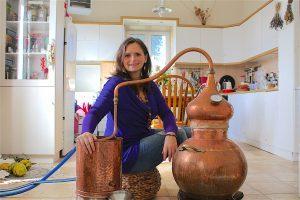 Ildiko Berecz carries two decades of experience in substantial conscious life-changing practices from her own journey on Planet Earth, along with being such a catalyst
Read More »
By sharing excerpts from her journal, plant alchemist Ildiko Berecz would like to offer some highlights of the past year of how life went on
Read More »
ATTRACTED TO AROMATIC PLANTS?
Join our transformative aromatic journeys on Crete
Our fragrant hands-on programs
Ildiko hosts transformative co-creative study programs on Crete island in Greece, surrounded by her beloved aromatic and medicinal plants. Opportunities for free-spirited explorations, our programs range from day-classes to special retreats, a combination of discovery field-trips and a series of aromatic activities where we create all this space, time, dedication and support bringing you into a truly empowering and inspiring botanical experience.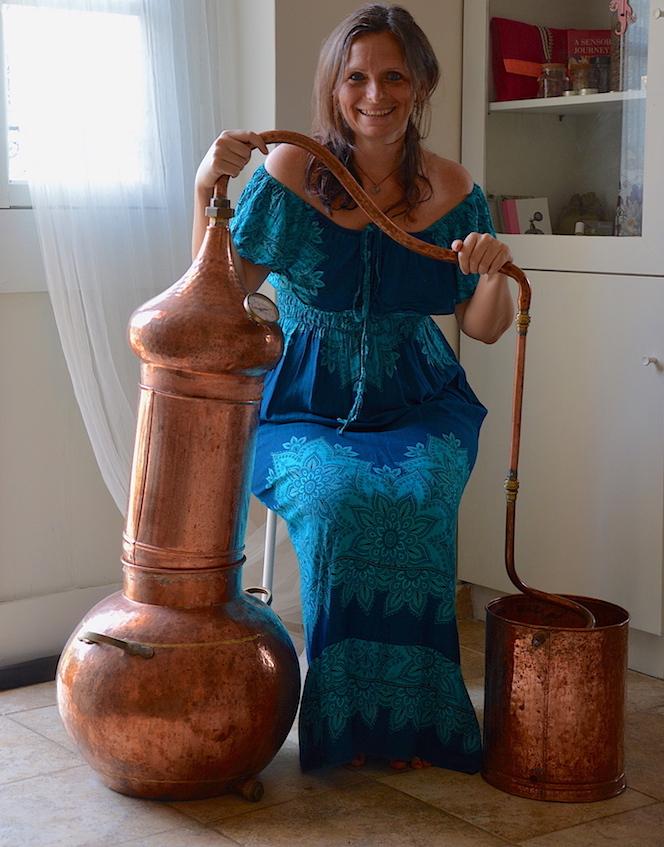 LIFE-CHANGING AROMATIC WEEK ON CRETE
Is it beyond your dreams?
Let it come true!
Amongst over 35 excellent aromatic and herbal practitioners and teachers from around the globe, Ildiko is featured at The Aroma Summit 2023 themed 'Aromatherapy Around the World'. Her passionate talk 'Aromatic Journeys on Crete – New Ways of Teaching and Learning Aromatherapy!' is a great success and inspiration to many. VIP ALL-Access Passes are available to get all the summit speaker talk video recordings, plus many amazing bonus materials.
FIND WISDOM IN
CONNECTING WITH BEAUTY
With a wide angle field of view towards medicinal plants, healing and raising consciousness Ildiko has been prolific offering guidance and plant inspirations since 2013 on several platforms including social media and her online journal Essential Reflections. Ildiko's fascinating aromatic essays, book reviews and curating articles are regularly published in Aromatika Magazine where she has been a contributing writer for almost a decade, editor for a year's term and also sparked to give birth to the highly successful Perfume Special Edition. Her articles got published by other professional institutions such as The School of Aromatic Studies in the US and Aromatherapy Today in Australia. Ildiko continues to accept invitations to contribute her knowledge in experience-based integrated aromatherapy education worldwide.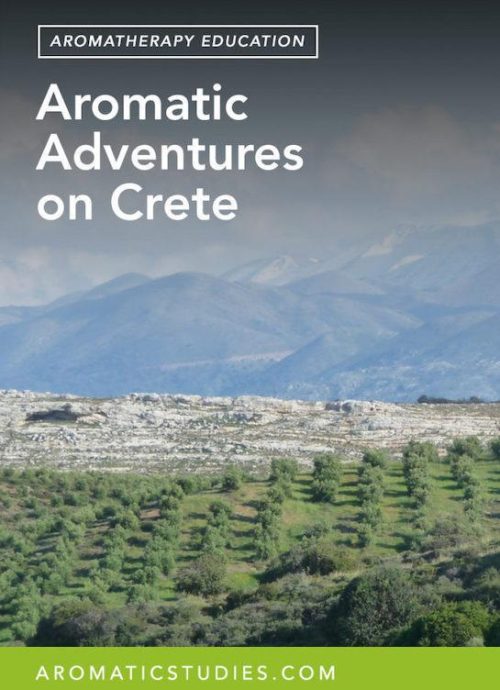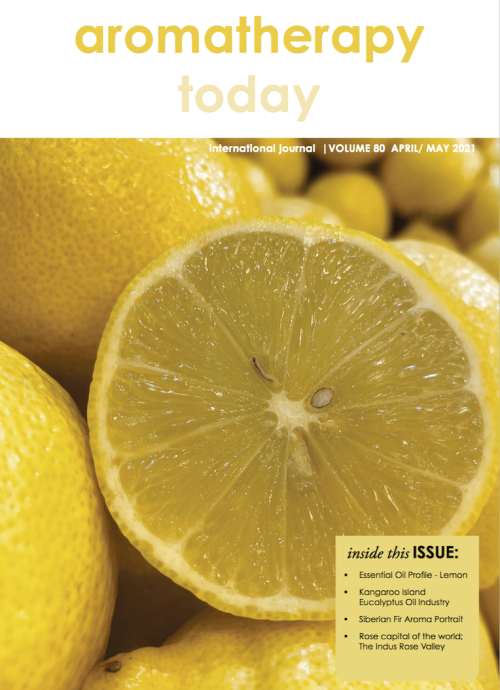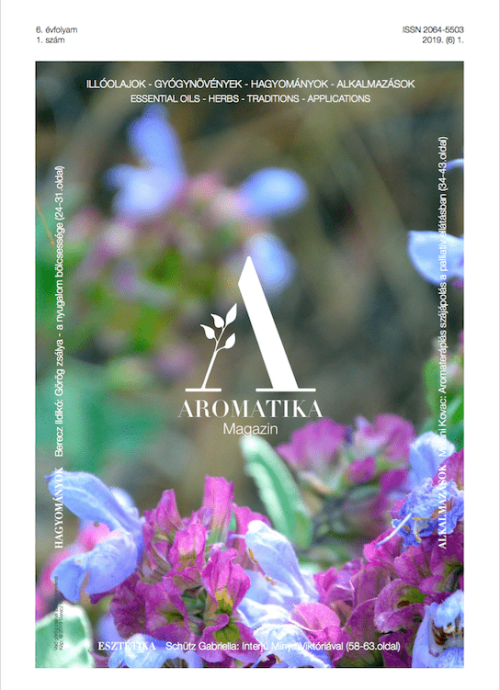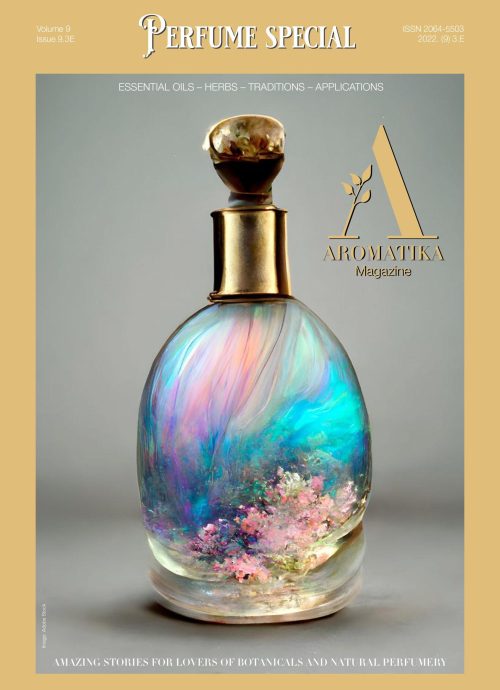 Aromatic Adventures on the JOURNAL
Ildiko is passionate about sharing her inspiring personal stories from behind the mountains of Crete island, while being on the road, collecting, distilling, making herbal preparations, blending botanical perfume and more. She offers her insights of authentic approach and humble practices for better understanding and appreciation of nature, herbal remedies and awareness of trustworthy natural applications in our self-development and everyday life practices.
NATURE CONNECTS US.
WITH OURSELVES AND WITH EACH OTHER.
Subscribe to Essential Reflections, get Ildiko's occasional news!
Get notified of meeting, learning, co-creating opportunities, free resources & seasonal news.
We respect your privacy.