Ildiko's Aromatic Journal
Ildiko sharing her inspiring personal stories from behind the mountains of Crete island while being on the road, searching and experiencing, capturing, collecting, distilling, making herbal preparations, blending botanical perfume and more. Offering insights of her authentic approach and humble practices for better understanding and appreciation of nature, herbal remedies and awareness of trustworthy natural applications in our self-development and everyday life practices.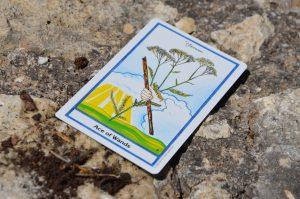 With legions of feather-like leaves and coherent clusters of small flowers which are somewhat reminiscent of the phenomenally organised nature of bees and their hives, I have been persistently guided by Yarrow to find my way home. And you may ask, where is your home? One of those simple questions that may be responded to with reflective questions before getting to the answers. Answers as in plural.
Read More »