I was invited by dear friends Christina & Manolis to pick my own olives at their beautiful organic land near the Cretan village of Paidochori. Christina roughly explained to me how to prepare eating olives and this is how I followed their instructions to get my own delicacy done. Another first-time adventure in my life!
First of all, go (try) to select the most perfect olives, make sure they are intact and no worms living inside, and discard any with blemishes, cuts, etc. Wash the olives well in water. Take one tepsi, put them in.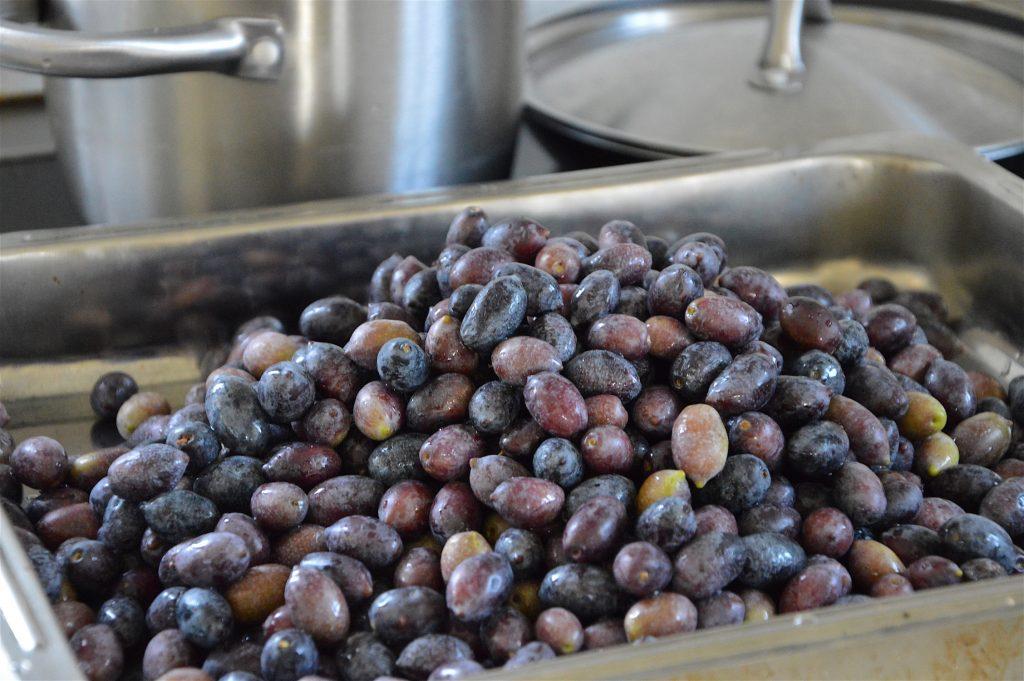 Admire the wonderful colours before you move on (according to taste, you can skip this part, but I don't advise so, they are so amazingly beautiful)!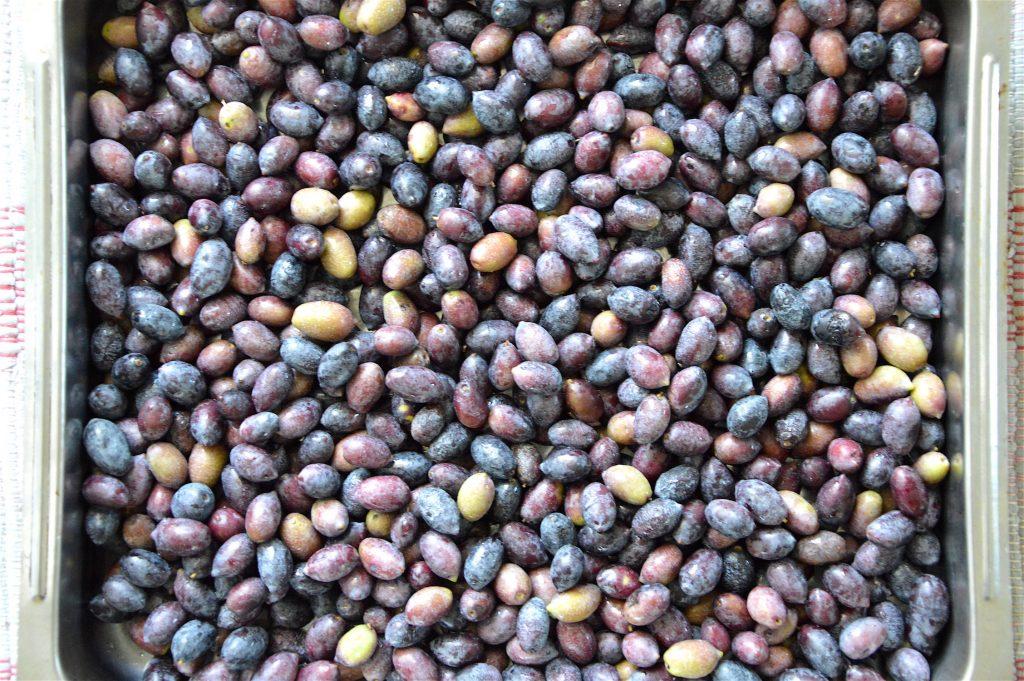 Add a lot of big grain salt – about 2 kg but depends on the quantity of olives and the size of your container. Mix well, then cover the olives completely with the salt.
Every day it has to be mixed again, as well as the excess water can be removed. It takes 3-4 weeks to be ready. I prepared some gift packages and the feedback was really rewarding!