'Flower Dance' is my favorit tea of the week from Earth Seed, a local health shop in Kalyves. The tea blend contains blueberry and bramble leaves, rosehip shells, orange peel, sunflower blossoms and lavender, sage, pink and red rose petal, ginger flavored.
Looking at the magical and colourful blend evoked in me the memory of the magnificent photograph 'The Dancing Faun' from André Kertész. A beautiful masterpiece that had enchanted me at the Getty Center in Los Angeles many years ago, and has since remained one of the most inspiring images I have ever fallen in love with.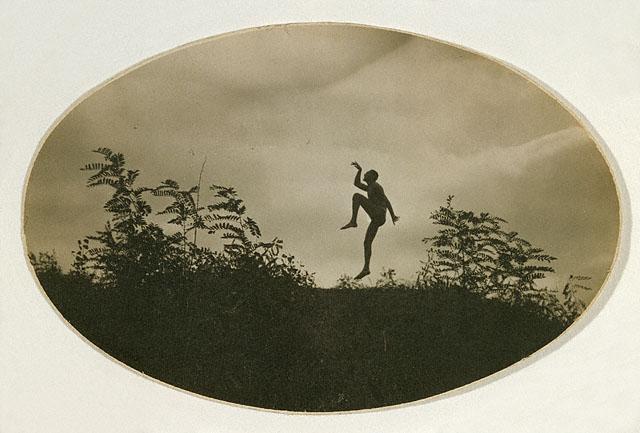 From the collection of the J. Paul Getty Museum:

'We were "sportive," we three brothers…. We went swimming, running, mountain climbing–everything…. [Eugenio] had the body of the good athlete that he was and a fine head for a faun.' – André Kertész
Sixty years after this photograph was made, André Kertész recalled his life in Hungary with his two brothers, Imre and Eugenio, the latter the model in this photograph. Kertész transformed the silhouetted form of his brother leaping dramatically between leaves of foliage into a mythical creature of fairy tales. The oval trimming of the print creates a precious miniature, contributing to the photograph's whimsical quality.
Hope you enjoy as much as I did! As for the tea, I added freshly boiled water to tea herbs and then just let the 'Flower Dance' for 7-10 mins. As chilled it gets a great refreshment in summer!