A beautiful heart came for an aromatherapy session not long ago, and rose as the symbol of love came up as working with my aromatherapy cards. Inspired by her personal story and the purity of her love and compassion, soon after the visit I started composing a new botanical perfume around rose.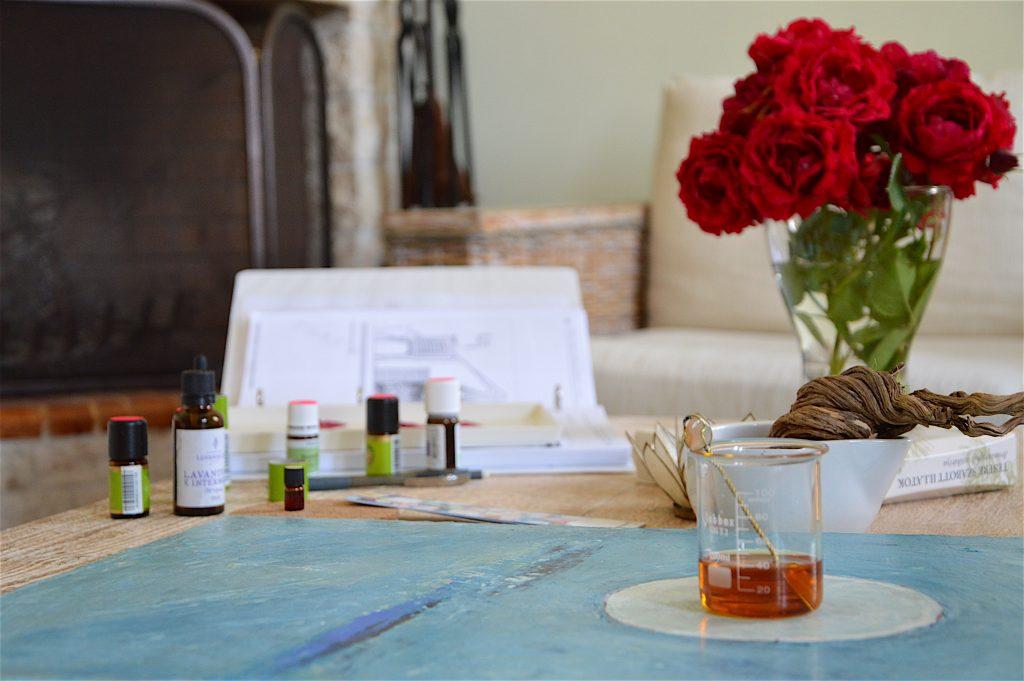 In the flow of creation, I captured some of the gentle moments as the droplets of essential oils expressed their love in the dance of the aromatic marriage. In the magical process I dressed the table with fresh rose petals asking their contribution on this all-sensual journey while enjoying their velvety touch.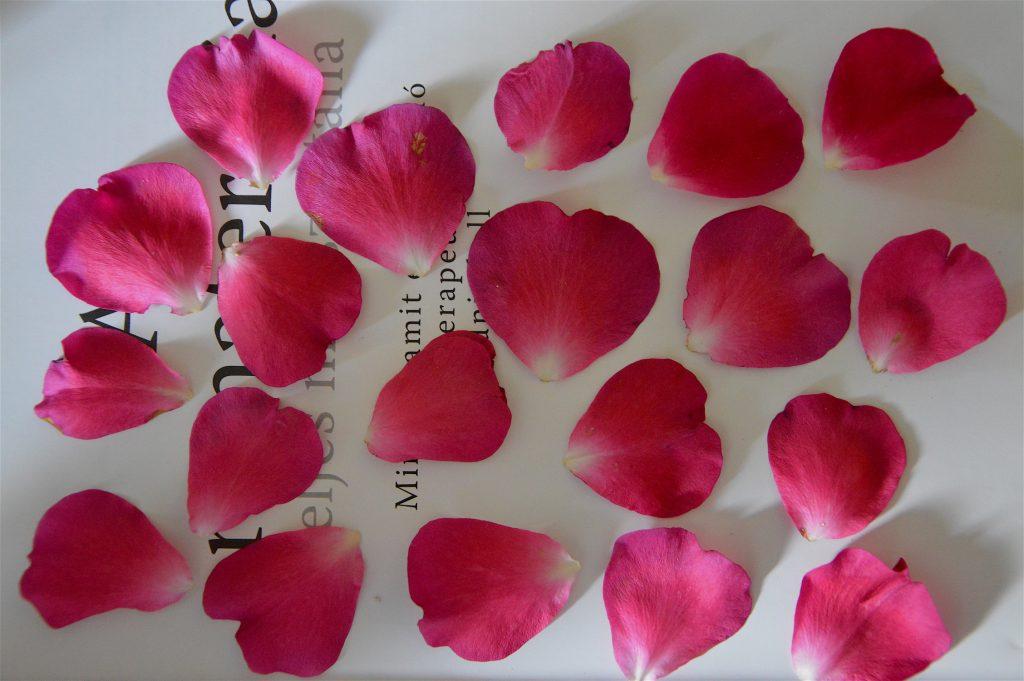 As I let the first few drops of precious Rose (Rosa damascena) oil fall into the crystal clear glass container, the oil drops started shaping a heart. I was amazed as the rose was talking to me, and visually expressing her delicate messages beyond what is perceivable through the instant effect of inhaling the aromatic molecules. Once working alongside visual effects in a completely different context, I am constantly guided by the mystical combination of both what is visible and what is invisible to the eyes. Therefore adding more ingredients to my blends often follows my hunger for visual discovery of artistic formations.
Whether curiosity or intuition, I believe that free-flow is just as important as an ingredient, as professional knowledge from education and wisdom through experience. In this understanding, I might give free fall to some elements and watch the dance of the drops admiring their performance respectfully until the last moment when they completely surrender.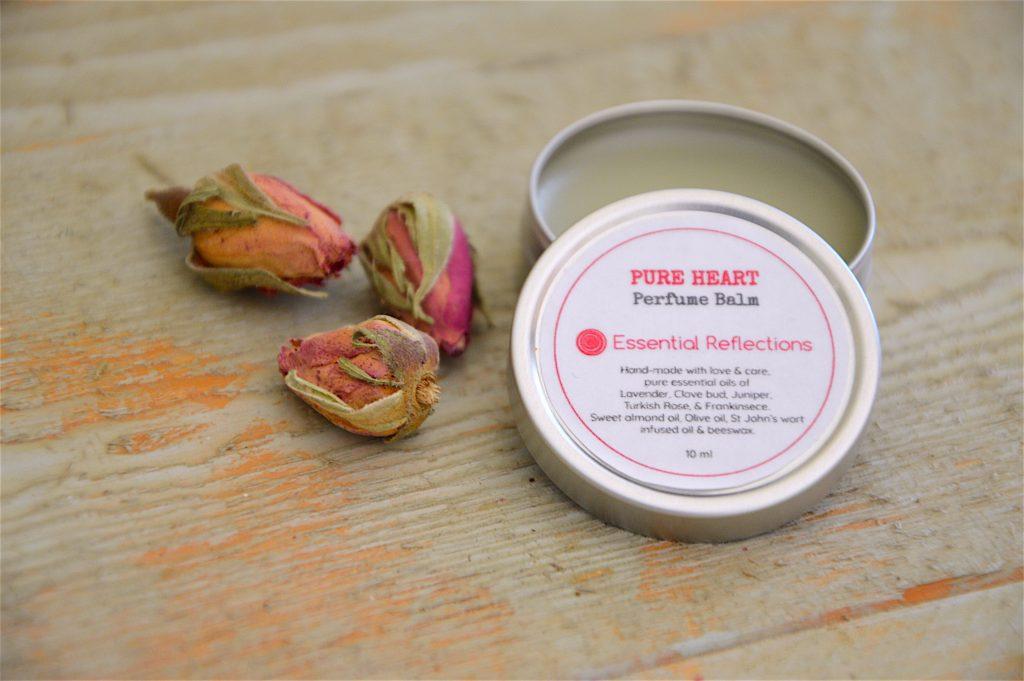 In the PureHeart perfume balm, Rose is the queen mother offering her love and emotional healing. Juniper creates a protected environment for purification, while gently fortifying and empowering. The presence of Lavender is there in the line of support with calmness and stability, backing up with Frankincense for grounding and quiet contemplation. The composition is to empower the heart to fully trust again, and dare to love unconditionally. For a bit of more encouragement, I spiced up the blend with a hint of Clove to be there, warming our efforts for a re-start with every new beginning in our endeavours.