This is a very quick overview of a transformational holiday where we come together to create something. On the island of Crete. It's in the name, sort of… And it actually has been the place of creation for thousands of years. The Minoan civilization was considered to be flourishing in a relatively peaceful co-existence between different communities, contributing significantly to the development of European culture, arts, crafts and architecture.
I welcome Noemi on this beautiful land and we follow the footsteps of the Minoan Snake Goddess, standing strong as a symbol for the renewal of life. First of all, she has to arrive. Arrive from an exhausting city life with too many duties, projects and deadlines. So now we have a contemplative time to take a moment, relax, stand still, and reflect.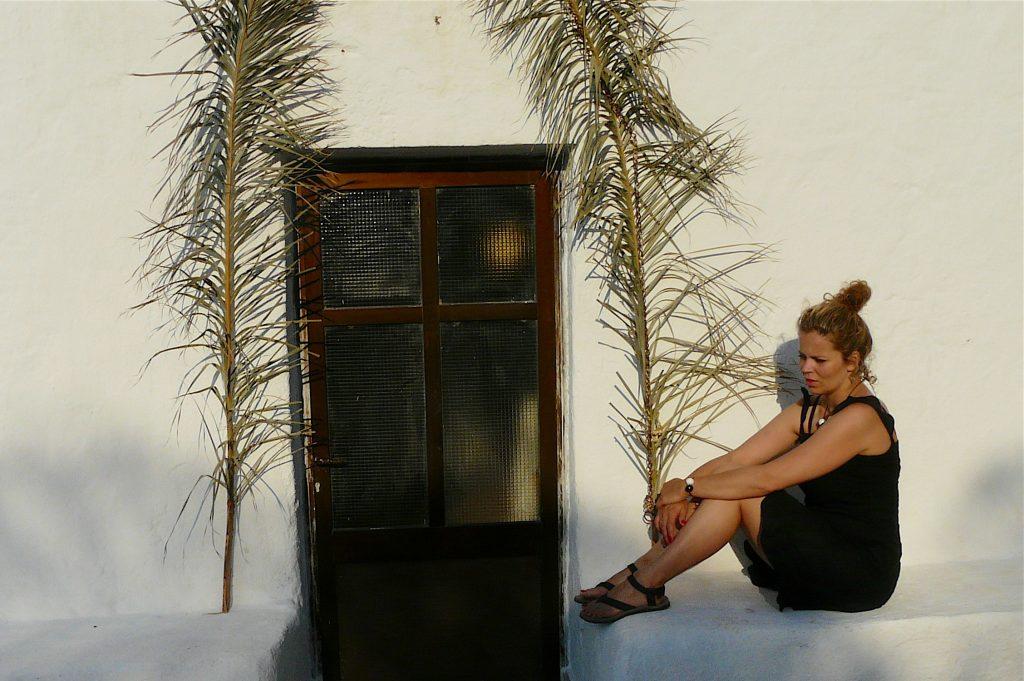 On this creative retreat in June, Noemi and I decided to equally share our time for recreation, discovering the island, spending time in nature and give space for incubating new ideas for personal and professional development.
At sunset, we are dancing on the hilltops of Rethymno, doing The Flying, an ancient spiritual dance/movement for body & soul balancing. A great experience to be grounded, to feel who we are and where we are in the present moment.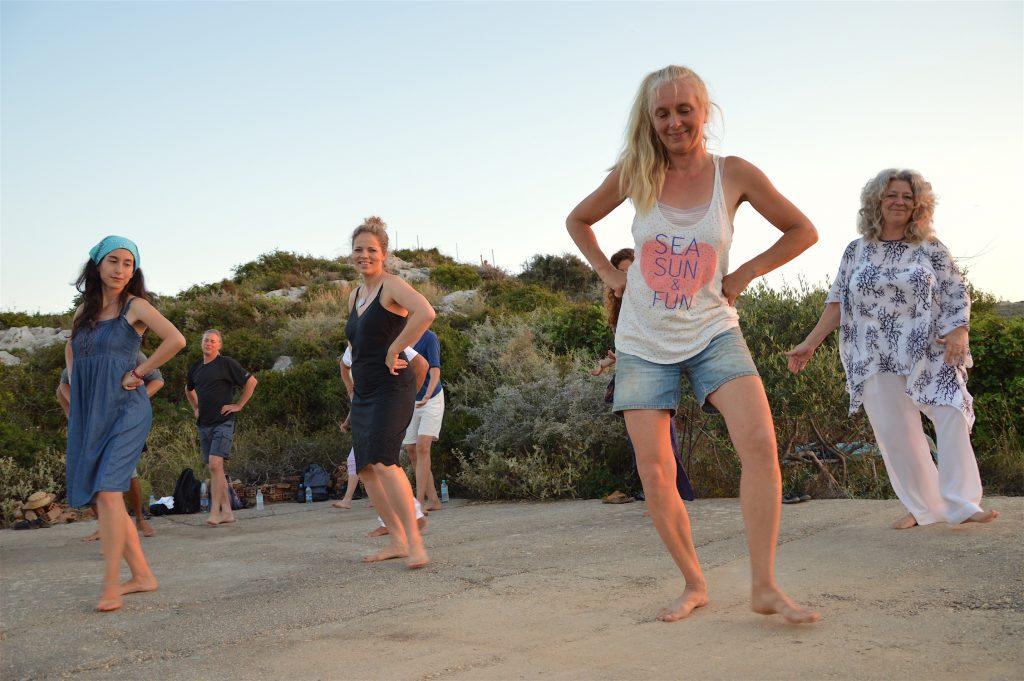 Since Noemi has a passion for ceramics, therefore we dedicated some time to let her work on her jewelry project, and we also visited the pottery village of Margarites to meet with traditional Cretan ceramicists and learn about their techniques.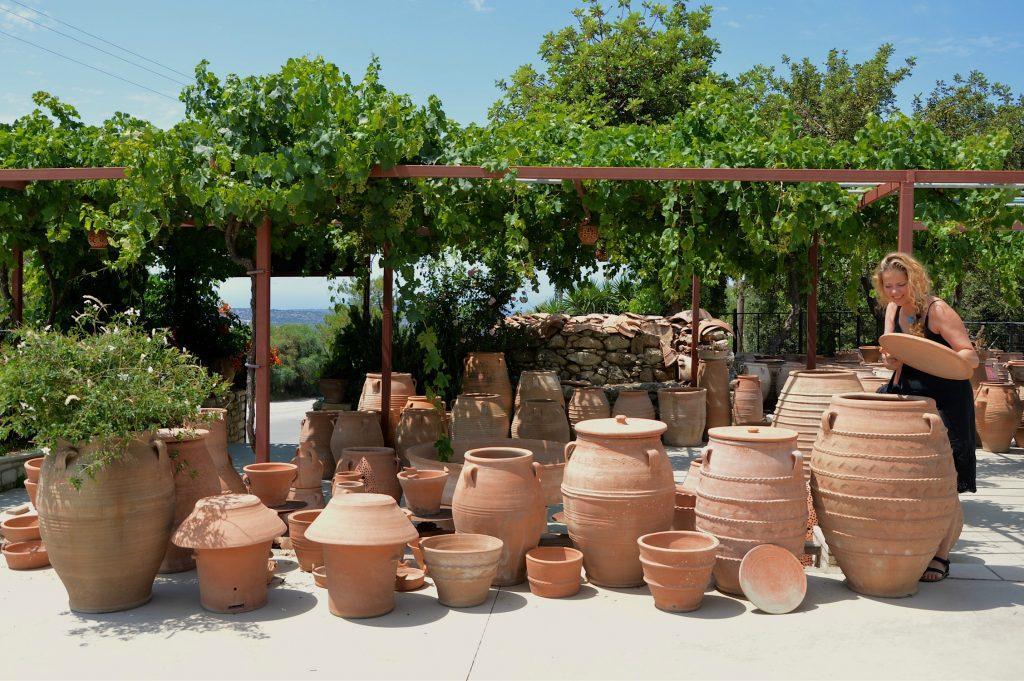 Like it or not, we still spend some time with our laptop, to complete some visuals and creative planning to progress with website design and content development.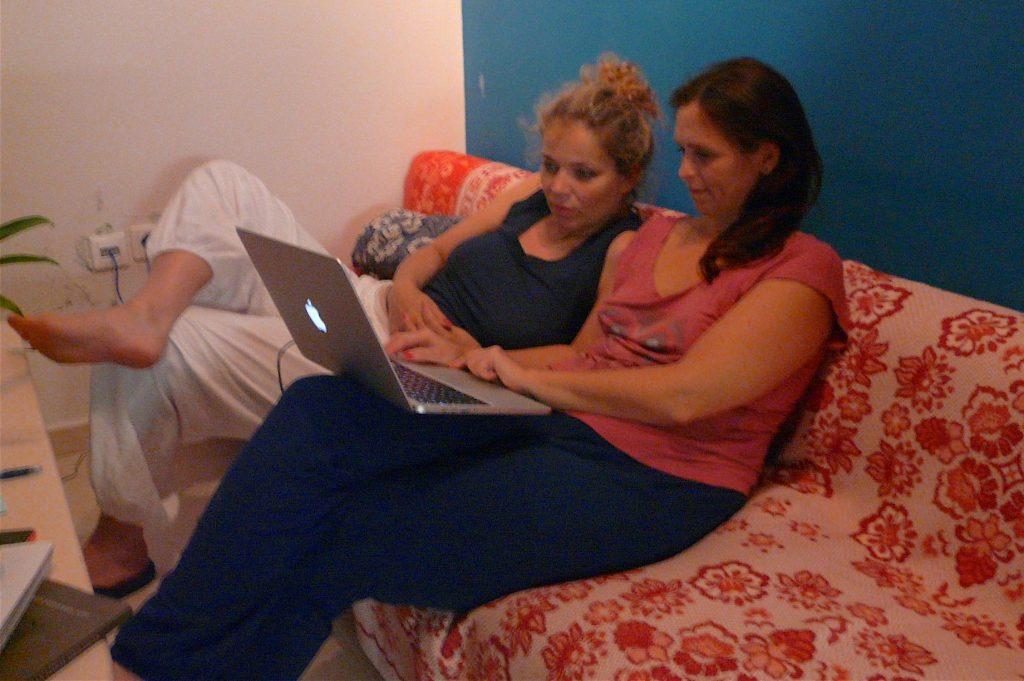 It feels rewarding when we have completed a great deal of work, and then it is time to go out to nature and enjoy Crete at its best. See you again next time! Meanwhile, see some of our highlight here: