What to do when we are in the fortunate situation of having been collected more sage than we can fit into the still? Well, of course, the option of making another distillation is still there, but let's say we are happy for the moment and ready to create something different.
After putting aside a few handful for tea, I pulled out some twine from my drawers and started to batch the flowering stems and leaves of these beautiful Greek sage (Salvia fruticosa) plants into matching sizes. After sorting them out and making some separate piles, I was tiding them up nicely for smudging.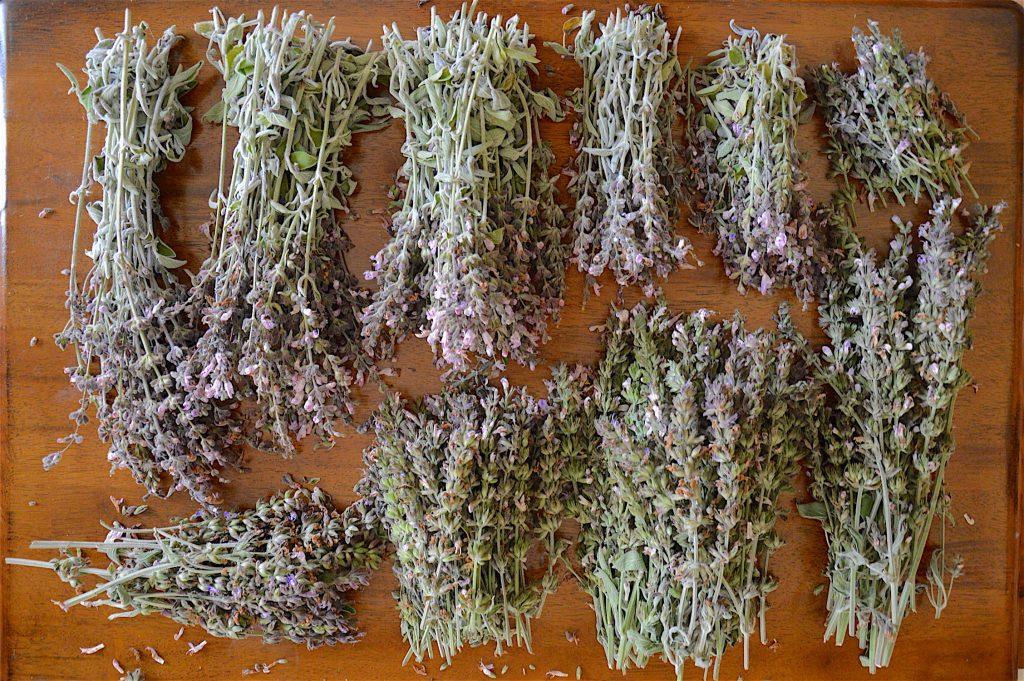 A bit of extra beauty and use, each of them has an Essential Reflections ceramic medal made by my multitalented friend and ceramic artist Naomipeli.
About smudging
In case you are not familiar with it, sage has a long tradition in being used for sacred ceremonies, cleansing the space and the aura. The heritage of our great-grandmothers' wisdom is not only alive, but in a heartwarmingly revival phase, when more of us passes along this deep knowledge yet simple practice of driving out negative energies, cleaning and purifying air by burning (in other terms smudging) sage.
You can just quietly do this cleansing act, or choose to extend it with you intentions and an invocation. As Carole Guyett suggests in one of my favourite books: "After all, a living spirituality needs to grow and change and ceremony is ultimately a vehicle for mystery. Invoke whatever feels appropriate to time and place and people involved. Speak from the heart and make your invocations with a sense of presence and connection."
Will you try?