How do you get to rejoice a magnificent water journey in Sfakia alongside the South shores of Crete?
You have to know the right people to get to the most magnificent places. 
And I am not talking about the on-purpose, business-oriented, networking-to-get-what-you-want sort of approach. I mean our natural-born curiosity combined with a tiny bit of open-hearted coming. A compassionate social receptiveness and something like broad-mindedness that needs to be remembered, re-invented and re-developed in our world today. I believe some of these qualities and alike are essential to go finding true and meaningful life experiences.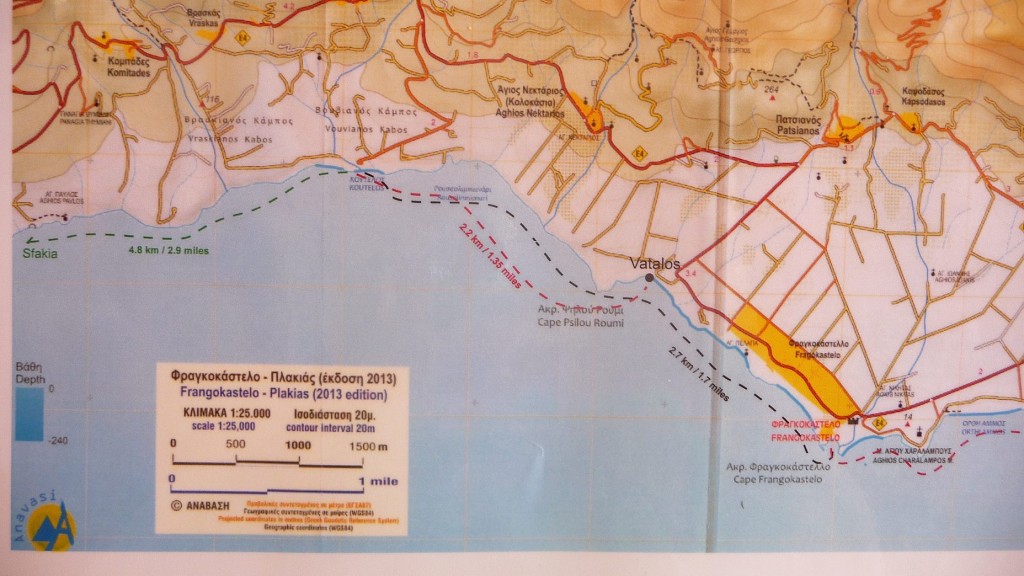 Generally speaking, the South region of Crete island is less populated which is a double-edged fact. Less inhabitants means less tourism, means more pure nature to enjoy. And the other way round, less tourists might mean less work, little money, and more challenging life for locals there.
(How to develop a nice balance for every part, that is a subject for a more complex discussion.)
As a responsible life transformation guide, it feels right and nice to involve visitors in activities with locals and thus create opportunities for them. So knowing that a friend's friend is guiding kayaking tours down there is a calling to go and support him by attending one of his exciting rides. Following the Green line (see map) from Koutelos to Chora Sfakia. And all the way back. And as we know: sharing joy creates more joy! Enjoy our scenic stills from the South stillness.
(You can click on the images to enlarge them.)