In my conversations with people searching for the meaning of life, what comes up very often beyond looking for love and harmony, is to do something creative, something with their own hands. Indeed, it is a value in a prêt-à-porter world, where on the sake of time and convenience, we got used to and we expect to have stuff readily available. As a side-effect, we often need to re-learn about our own powerful abilities for creation too.
Here is a bit of inspiration, how I have recycled some of my cards with my own photography on, and ribbons that I keep saving from gift packages and clothes.
My Love & Harmony botanical oil perfume bottles just impelled me to contain them in a way that brings more beauty to their recipients.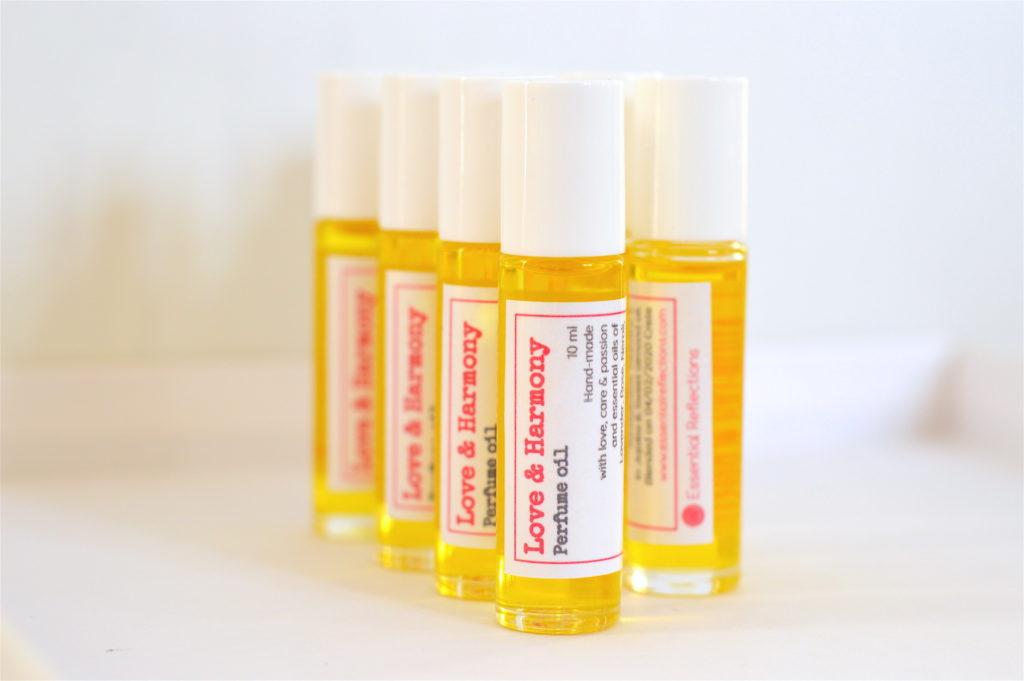 If all the joy I felt when making them is transpired to whom will be getting them, Love & Harmony will be their prize. If you are curious what's in this blend, I have more posts on in like Spreading the world with Love & Harmony. Hope you enjoy!