Ever since I discovered something called Orange Blossom Festival existed, I wanted to go there. On Crete, of course, and I probably came across one mention of it in a programmes review maybe 3-4 years ago, then I missed it somehow again in the consecutive years. Last year, however, I decided I would keep an eye on it and find out the date ahead of time as I simply had to be there! Where attention goes energy flows… so 2016 came into blossom bringing a series of scented experiences on my Cretan aromatic adventures.
From Neroli Harvest to the Orange Blossom Festival – Part 1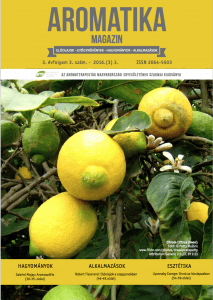 The article was originally written for and published in the issue 2016/3 of Aromatika Magazine, an online publication in Hungary to support holistic living, the practice and professional education of aromatherapy, phytotherapy, naturopathy and related subjects. My special thanks and gratitude goes to Gergely Hollódi, editor-in-chief of this beautifully constructed aromatherapy periodical for his always encouraging support. Hope you enjoy the English version in this post. The original copy of the electronic magazine in Hungarian is available for download from the website of Aromatika Magazine.
Artisan traditions and partisan movements
My enthusiasm and curiosity is contagious, affecting nature lovers around me. No surprise, by early spring we had the right contact in the village of Fournes known to be the scene for the Orange Blossom Festival. What's more, our contact even found for us a piece of land that is not harvested by the owner, so we could step up and collect the flowers in the hope of getting our own (!) orange blossom water. My dear friend Joelle was totally convinced that we would make essential oil… Well, I am the type with never-ending learning urge who is dedicating unlimited time to study and research, while Joelle is more down to action without hesitation. Our fruitful relationship is a great example of the importance of combining theoretical and empirical experience. I often share my aromatherapy knowledge with Joelle, who has also gained quite some expertise over the years living in nature (she owns a yurt in the middle of her olive grove, by the way), still often she keeps shaking her head listening to my rigorous principles. Likewise, she looked at me incredulously while I was trying to make her understand the unrealistic expectations towards our neroli adventure. For neroli, as bitter orange is called in aromatherapy, it is required to collect about 1000 kg of flowers to gain a literish of essential oil. To translate it to our situation: if we manage to pick a kilo of the ultra light flowers, and we are lucky, the very maximum we could eventually get would be no more than 1 ml. If…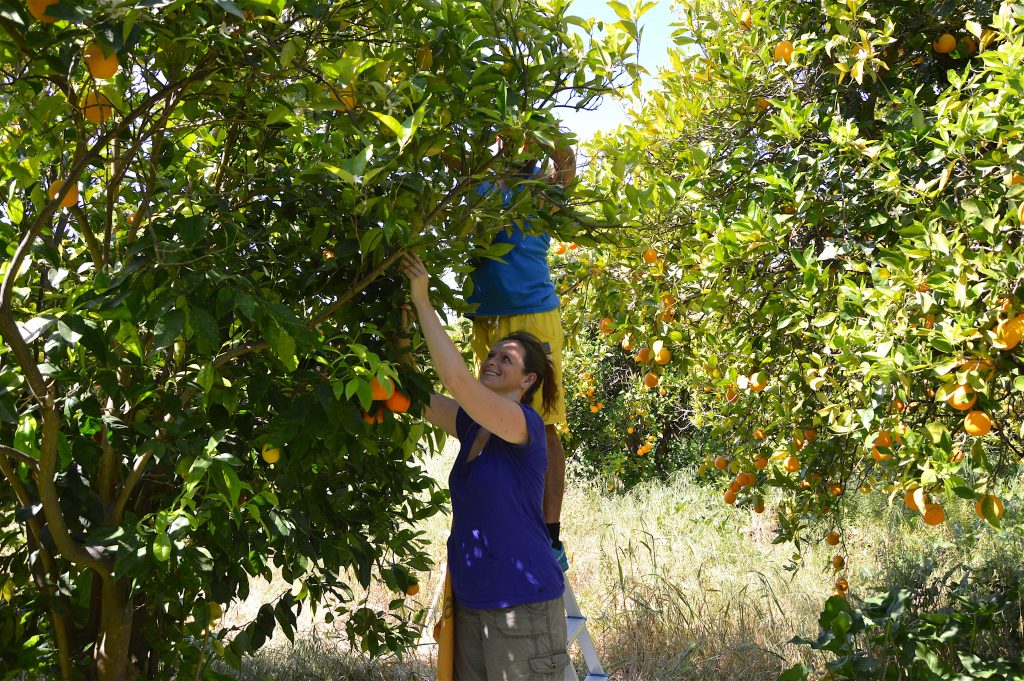 Anyway, we had nothing to lose, so a few weeks ahead of the festival we got up early to drive to Fournes, find this land and open a new chapter in our orangey experiences. Right on arrival to the field, we dive deep into learning by quite some surprises. Although there were orange trees everywhere as far as eye can see, but only very few of them were actually bitter orange or 'nerantzi' as they call it in Greece. Secondly, even these were not so easy to harvest, as many of them were hybrids, some parts of the trees bitter orange while other branches were actually embodying sweet oranges. So we had to pay extra attention, full concentration to make sure we only take the flowers we wanted, since we were interested to collect bitter orange to make neroli water. Well, the most help we got came from the fruits. It was fairly easy to recognise and distinguish the orange balls with lumpy rind from the ones of other types with more smooth skin.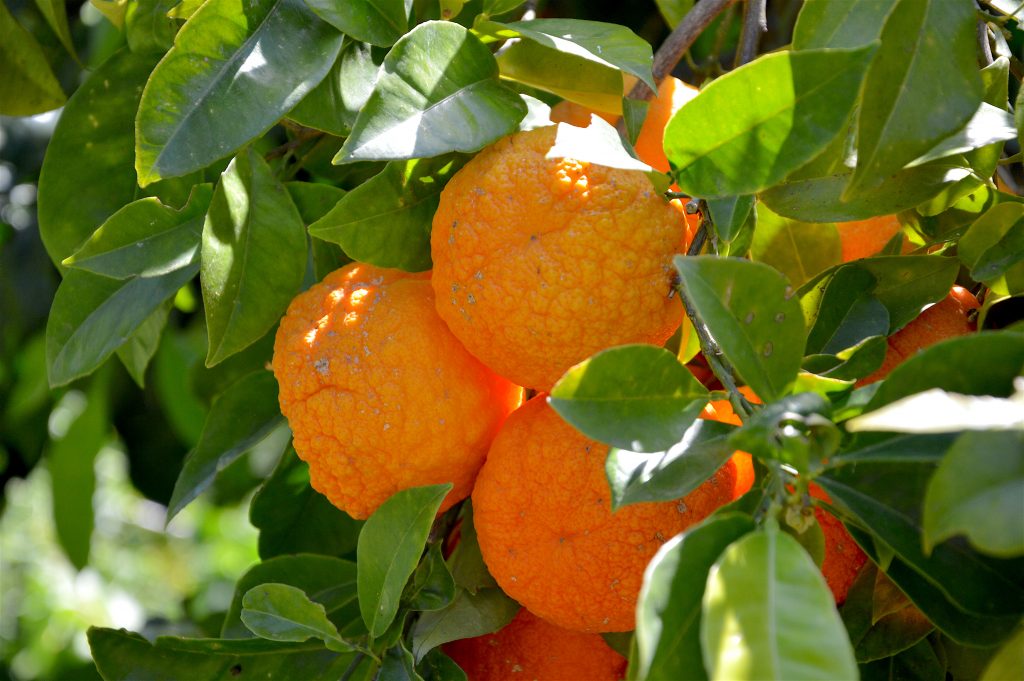 A bit later, our tiny team of two was upgraded to three, and the new chap seemed to be a great add-on as he used to run flower shops in Athens before giving up city life and moving to rural Crete. In about 3-4 hours our trio managed to collect a bagful of heavenly scenting flowers in this overgrown orange grove.
On the way to the distillery, we stopped by the house of our dear contact who had showed us to the golden fields in the morning. Jannis, his name is, welcomed us with fresh home-made bread full of seeds, and he was talking about harvests of previous years. Soon a bottle of orange blossom water appeared on the table that Jannis remembered must have been from year 2011 or 2012. I was totally blown away, the scent was mesmerizing. Floral, orangey, but sweet, even honey-like… reminded me of our fabulous Tokaj essencia (a very old aged late harvest wine) in Hungary. A true vintage nectar. It was not viscous at all in consistency and came with a sort of transparent colour, however, its scent was reminiscent of the magical ambiance of the 1001 nights tales. And believe me, it's not that the memory has become sweeter by time. I can still smell this beautiful aroma on my skin while writing these lines. I was so enchanted by it on this uplifting day, and having seen me being hypnotized and just kept sniffing with shiny eyes Jannis filled up a 50 ml bottle with this exquisite aromatic water for me.
Well, what's next after that? All I knew about the nearby distillery we were heading to that the owner is sort of an anarchist who claims and lives his freedom. We arrive to a huge warehouse that has surely seen better days. In the middle of the almost empty building stands the stainless still retort with various parts, pipes hanging in the air awkwardly connected. There were some issues, leakage, fixing here and there… doubts if… nevertheless we were all excited, enthusiastic and finally the distillation process began too. Meanwhile, I got to know more about the owner Socrates who told me about him and his friends were going out in the night wearing headlights in order to harvest rose and capture it scent at its best. Likewise me, he is passionate about making perfumes from essential oils. So we passed the time sharing some of our interests and smelling the neroli water coming from the still. In about another 3-4 hours a few liters of neroli water ended up in bottles and we were happily receiving them as the birth of our own newborn baby.
All this happened in April 2016, and the fast growing chapters of the adventure book that records the deep experiences sensed by my alchemist soul are soon to be enriched by brand new unforgettable involvements.
Read the second part of this article here: Orange Blossom Festival in Fournes
See some more pictures from the highlights of the day: