Ildiko's Aromatic Journal
Ildiko sharing her inspiring personal stories from behind the mountains of Crete island while being on the road, searching and experiencing, capturing, collecting, distilling, making herbal preparations, blending botanical perfume and more. Offering insights of her authentic approach and humble practices for better understanding and appreciation of nature, herbal remedies and awareness of trustworthy natural applications in our self-development and everyday life practices.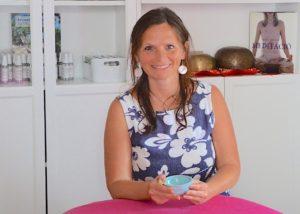 It was a joy and honour to receive some wonderful questions from Gabriella Schütz who interviewed me for Aromatika Magazine where I have been a regular columnist for years. Here is the interview in full length.
Read More »