---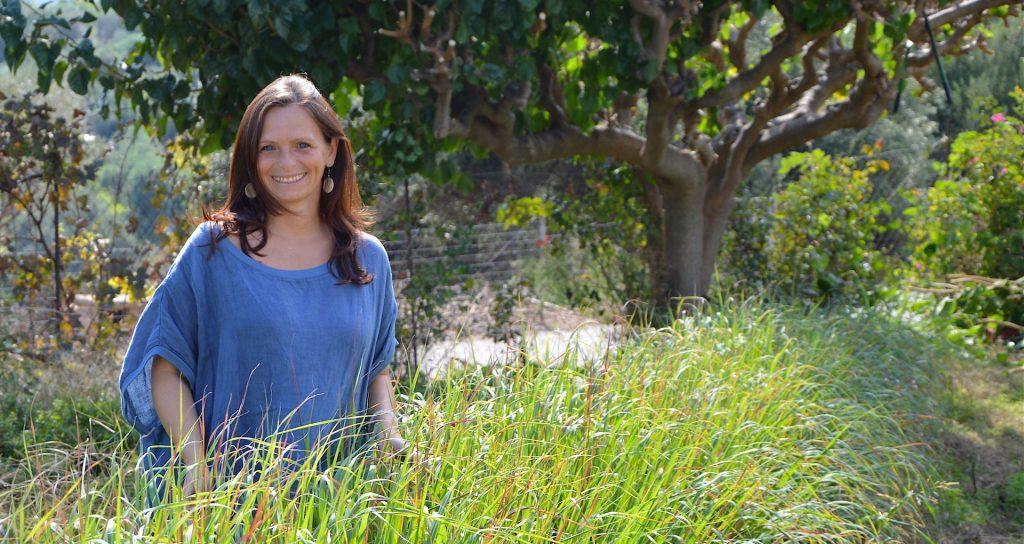 I am passionate about life, people, plants and the beauty of infinite change.
My purpose is to help individuals and our communities to foster and promote healthy, sustainable, peaceful and flourishing life on Earth.
While having lived a more conventional life (- so I thought -) in Hungary, being engaged in leading people and businesses, travelling extensively for both work and curiosity, I started my own conscious self-development journey in 2001.
12 years later in 2013, the time was right to make an even bigger step: leave my well-established Budapest life(style) behind, move to the Greek island of Crete and pursue my path in a setting more close to (my) nature. As an awakened human being, like a renaissance woman, I just follow my passion to be true to myself and through that quality I do my best to share my talents with the world. 
Only a few months after I moved to the Greek island of Crete, I started to host and lead Transformative Journeys on Crete that was a natural flow with rewarding changes in others lives. I also launched Essential Reflections, a coaching journal of life-learning experiences through journeys to the heart, self discovery, relationships, health, personal transformation, medicinal plants & aromatherapy, inspiring food and travel ideas.
Beyond publishing on several platforms, I have been a contributing writer and editorial team member to Aromatika Magazine since 2015. I travelled to international workshops and conferences, and became a speaker myself at the DROPS Aromatherapy Conference in Budapest in 2019. I am also an aromatherapy instructor at The School for Aromatic Studies, and bringing my aromatic field experiences to students all over the world.
As a holistic intuitive and a creative catalyst, I have been bringing life-changing experiences through highly-inspiring and transformative aromatic practices, coaching, writing and photography for people far and wide in the past many years. Nowadays, my time is shared amongst teaching, consulting, and therapy work with People and Plants, harvesting, distilling, preparing herbal & aromatherapy formulations. Nature for me is an abundant source of inspiration and a life-style worth living.
I welcome you to discover my offerings through my writings and story-telling photography, and see how I can support you in other ways if our paths meant to cross each other. For a more structured overview of my work and offerings, please visit my signature website.
If you feel to get in touch with me now, please drop a few lines here:
[contact-form to='ildiko.mobile@gmail.com'][contact-field label='Name' type='name' required='1'/][contact-field label='Email' type='email' required='1'/][contact-field label='Website' type='url'/][contact-field label='Any reflections?' type='textarea' required='1'/][/contact-form]